Warning: preg_match(): Compilation failed: invalid range in character class at offset 4 in /home/h114226/data/www/mishkaskukloyu.ru/wp-content/themes/custom-community/includes/resources/simple_html_dom/simple_html_dom.wp.php on line 1410 Warning: preg_match(): Compilation failed: invalid range in character class at offset 4 in /home/h114226/data/www/mishkaskukloyu.ru/wp-content/themes/custom-community/includes/resources/simple_html_dom/simple_html_dom.wp.php on line 1410 Warning: preg_match(): Compilation failed: invalid range in character class at offset 4 in /home/h114226/data/www/mishkaskukloyu.ru/wp-content/themes/custom-community/includes/resources/simple_html_dom/simple_html_dom.wp.php on line 1410 Warning: preg_match(): Compilation failed: invalid range in character class at offset 4 in /home/h114226/data/www/mishkaskukloyu.ru/wp-content/themes/custom-community/includes/resources/simple_html_dom/simple_html_dom.wp.php on line 1410 Warning: preg_match(): Compilation failed: invalid range in character class at offset 4 in /home/h114226/data/www/mishkaskukloyu.ru/wp-content/themes/custom-community/includes/resources/simple_html_dom/simple_html_dom.wp.php on line 1410 Warning: preg_match(): Compilation failed: invalid range in character class at offset 4 in /home/h114226/data/www/mishkaskukloyu.ru/wp-content/themes/custom-community/includes/resources/simple_html_dom/simple_html_dom.wp.php on line 1410 Warning: preg_match(): Compilation failed: invalid range in character class at offset 4 in /home/h114226/data/www/mishkaskukloyu.ru/wp-content/themes/custom-community/includes/resources/simple_html_dom/simple_html_dom.wp.php on line 1410 Warning: preg_match(): Compilation failed: invalid range in character class at offset 4 in /home/h114226/data/www/mishkaskukloyu.ru/wp-content/themes/custom-community/includes/resources/simple_html_dom/simple_html_dom.wp.php on line 1410 Warning: preg_match(): Compilation failed: invalid range in character class at offset 4 in /home/h114226/data/www/mishkaskukloyu.ru/wp-content/themes/custom-community/includes/resources/simple_html_dom/simple_html_dom.wp.php on line 1410 Warning: preg_match(): Compilation failed: invalid range in character class at offset 4 in /home/h114226/data/www/mishkaskukloyu.ru/wp-content/themes/custom-community/includes/resources/simple_html_dom/simple_html_dom.wp.php on line 1410 Warning: preg_match(): Compilation failed: invalid range in character class at offset 4 in /home/h114226/data/www/mishkaskukloyu.ru/wp-content/themes/custom-community/includes/resources/simple_html_dom/simple_html_dom.wp.php on line 1410 Warning: preg_match(): Compilation failed: invalid range in character class at offset 4 in /home/h114226/data/www/mishkaskukloyu.ru/wp-content/themes/custom-community/includes/resources/simple_html_dom/simple_html_dom.wp.php on line 1410 Warning: preg_match(): Compilation failed: invalid range in character class at offset 4 in /home/h114226/data/www/mishkaskukloyu.ru/wp-content/themes/custom-community/includes/resources/simple_html_dom/simple_html_dom.wp.php on line 1410 Warning: preg_match(): Compilation failed: invalid range in character class at offset 4 in /home/h114226/data/www/mishkaskukloyu.ru/wp-content/themes/custom-community/includes/resources/simple_html_dom/simple_html_dom.wp.php on line 1410 Warning: preg_match(): Compilation failed: invalid range in character class at offset 4 in /home/h114226/data/www/mishkaskukloyu.ru/wp-content/themes/custom-community/includes/resources/simple_html_dom/simple_html_dom.wp.php on line 1410 Warning: preg_match(): Compilation failed: invalid range in character class at offset 4 in /home/h114226/data/www/mishkaskukloyu.ru/wp-content/themes/custom-community/includes/resources/simple_html_dom/simple_html_dom.wp.php on line 1410 Warning: preg_match(): Compilation failed: invalid range in character class at offset 4 in /home/h114226/data/www/mishkaskukloyu.ru/wp-content/themes/custom-community/includes/resources/simple_html_dom/simple_html_dom.wp.php on line 1410 Warning: preg_match(): Compilation failed: invalid range in character class at offset 4 in /home/h114226/data/www/mishkaskukloyu.ru/wp-content/themes/custom-community/includes/resources/simple_html_dom/simple_html_dom.wp.php on line 1410 Warning: preg_match(): Compilation failed: invalid range in character class at offset 4 in /home/h114226/data/www/mishkaskukloyu.ru/wp-content/themes/custom-community/includes/resources/simple_html_dom/simple_html_dom.wp.php on line 1410 Warning: preg_match(): Compilation failed: invalid range in character class at offset 4 in /home/h114226/data/www/mishkaskukloyu.ru/wp-content/themes/custom-community/includes/resources/simple_html_dom/simple_html_dom.wp.php on line 1410 Warning: preg_match(): Compilation failed: invalid range in character class at offset 4 in /home/h114226/data/www/mishkaskukloyu.ru/wp-content/themes/custom-community/includes/resources/simple_html_dom/simple_html_dom.wp.php on line 1410 Warning: preg_match(): Compilation failed: invalid range in character class at offset 4 in /home/h114226/data/www/mishkaskukloyu.ru/wp-content/themes/custom-community/includes/resources/simple_html_dom/simple_html_dom.wp.php on line 1410 Warning: preg_match(): Compilation failed: invalid range in character class at offset 4 in /home/h114226/data/www/mishkaskukloyu.ru/wp-content/themes/custom-community/includes/resources/simple_html_dom/simple_html_dom.wp.php on line 1410 Warning: preg_match(): Compilation failed: invalid range in character class at offset 4 in /home/h114226/data/www/mishkaskukloyu.ru/wp-content/themes/custom-community/includes/resources/simple_html_dom/simple_html_dom.wp.php on line 1410 Warning: preg_match(): Compilation failed: invalid range in character class at offset 4 in /home/h114226/data/www/mishkaskukloyu.ru/wp-content/themes/custom-community/includes/resources/simple_html_dom/simple_html_dom.wp.php on line 1410 Warning: preg_match(): Compilation failed: invalid range in character class at offset 4 in /home/h114226/data/www/mishkaskukloyu.ru/wp-content/themes/custom-community/includes/resources/simple_html_dom/simple_html_dom.wp.php on line 1410 Warning: preg_match(): Compilation failed: invalid range in character class at offset 4 in /home/h114226/data/www/mishkaskukloyu.ru/wp-content/themes/custom-community/includes/resources/simple_html_dom/simple_html_dom.wp.php on line 1410 Warning: preg_match(): Compilation failed: invalid range in character class at offset 4 in /home/h114226/data/www/mishkaskukloyu.ru/wp-content/themes/custom-community/includes/resources/simple_html_dom/simple_html_dom.wp.php on line 1410 Warning: preg_match(): Compilation failed: invalid range in character class at offset 4 in /home/h114226/data/www/mishkaskukloyu.ru/wp-content/themes/custom-community/includes/resources/simple_html_dom/simple_html_dom.wp.php on line 1410 Warning: preg_match(): Compilation failed: invalid range in character class at offset 4 in /home/h114226/data/www/mishkaskukloyu.ru/wp-content/themes/custom-community/includes/resources/simple_html_dom/simple_html_dom.wp.php on line 1410 Warning: preg_match(): Compilation failed: invalid range in character class at offset 4 in /home/h114226/data/www/mishkaskukloyu.ru/wp-content/themes/custom-community/includes/resources/simple_html_dom/simple_html_dom.wp.php on line 1410 Warning: preg_match(): Compilation failed: invalid range in character class at offset 4 in /home/h114226/data/www/mishkaskukloyu.ru/wp-content/themes/custom-community/includes/resources/simple_html_dom/simple_html_dom.wp.php on line 1410 Warning: preg_match(): Compilation failed: invalid range in character class at offset 4 in /home/h114226/data/www/mishkaskukloyu.ru/wp-content/themes/custom-community/includes/resources/simple_html_dom/simple_html_dom.wp.php on line 1410 Warning: preg_match(): Compilation failed: invalid range in character class at offset 4 in /home/h114226/data/www/mishkaskukloyu.ru/wp-content/themes/custom-community/includes/resources/simple_html_dom/simple_html_dom.wp.php on line 1410 Warning: preg_match(): Compilation failed: invalid range in character class at offset 4 in /home/h114226/data/www/mishkaskukloyu.ru/wp-content/themes/custom-community/includes/resources/simple_html_dom/simple_html_dom.wp.php on line 1410 Warning: preg_match(): Compilation failed: invalid range in character class at offset 4 in /home/h114226/data/www/mishkaskukloyu.ru/wp-content/themes/custom-community/includes/resources/simple_html_dom/simple_html_dom.wp.php on line 1410 Warning: preg_match(): Compilation failed: invalid range in character class at offset 4 in /home/h114226/data/www/mishkaskukloyu.ru/wp-content/themes/custom-community/includes/resources/simple_html_dom/simple_html_dom.wp.php on line 1410 Warning: preg_match(): Compilation failed: invalid range in character class at offset 4 in /home/h114226/data/www/mishkaskukloyu.ru/wp-content/themes/custom-community/includes/resources/simple_html_dom/simple_html_dom.wp.php on line 1410 Warning: preg_match(): Compilation failed: invalid range in character class at offset 4 in /home/h114226/data/www/mishkaskukloyu.ru/wp-content/themes/custom-community/includes/resources/simple_html_dom/simple_html_dom.wp.php on line 1410 Warning: preg_match(): Compilation failed: invalid range in character class at offset 4 in /home/h114226/data/www/mishkaskukloyu.ru/wp-content/themes/custom-community/includes/resources/simple_html_dom/simple_html_dom.wp.php on line 1410 Warning: preg_match(): Compilation failed: invalid range in character class at offset 4 in /home/h114226/data/www/mishkaskukloyu.ru/wp-content/themes/custom-community/includes/resources/simple_html_dom/simple_html_dom.wp.php on line 1410 Warning: preg_match(): Compilation failed: invalid range in character class at offset 4 in /home/h114226/data/www/mishkaskukloyu.ru/wp-content/themes/custom-community/includes/resources/simple_html_dom/simple_html_dom.wp.php on line 1410 Warning: preg_match(): Compilation failed: invalid range in character class at offset 4 in /home/h114226/data/www/mishkaskukloyu.ru/wp-content/themes/custom-community/includes/resources/simple_html_dom/simple_html_dom.wp.php on line 1410 Warning: preg_match(): Compilation failed: invalid range in character class at offset 4 in /home/h114226/data/www/mishkaskukloyu.ru/wp-content/themes/custom-community/includes/resources/simple_html_dom/simple_html_dom.wp.php on line 1410 Warning: preg_match(): Compilation failed: invalid range in character class at offset 4 in /home/h114226/data/www/mishkaskukloyu.ru/wp-content/themes/custom-community/includes/resources/simple_html_dom/simple_html_dom.wp.php on line 1410 Warning: preg_match(): Compilation failed: invalid range in character class at offset 4 in /home/h114226/data/www/mishkaskukloyu.ru/wp-content/themes/custom-community/includes/resources/simple_html_dom/simple_html_dom.wp.php on line 1410 Warning: preg_match(): Compilation failed: invalid range in character class at offset 4 in /home/h114226/data/www/mishkaskukloyu.ru/wp-content/themes/custom-community/includes/resources/simple_html_dom/simple_html_dom.wp.php on line 1410 Warning: preg_match(): Compilation failed: invalid range in character class at offset 4 in /home/h114226/data/www/mishkaskukloyu.ru/wp-content/themes/custom-community/includes/resources/simple_html_dom/simple_html_dom.wp.php on line 1410 Warning: preg_match(): Compilation failed: invalid range in character class at offset 4 in /home/h114226/data/www/mishkaskukloyu.ru/wp-content/themes/custom-community/includes/resources/simple_html_dom/simple_html_dom.wp.php on line 1410 Warning: preg_match(): Compilation failed: invalid range in character class at offset 4 in /home/h114226/data/www/mishkaskukloyu.ru/wp-content/themes/custom-community/includes/resources/simple_html_dom/simple_html_dom.wp.php on line 1410 Warning: preg_match(): Compilation failed: invalid range in character class at offset 4 in /home/h114226/data/www/mishkaskukloyu.ru/wp-content/themes/custom-community/includes/resources/simple_html_dom/simple_html_dom.wp.php on line 1410 Warning: preg_match(): Compilation failed: invalid range in character class at offset 4 in /home/h114226/data/www/mishkaskukloyu.ru/wp-content/themes/custom-community/includes/resources/simple_html_dom/simple_html_dom.wp.php on line 1410 Warning: preg_match(): Compilation failed: invalid range in character class at offset 4 in /home/h114226/data/www/mishkaskukloyu.ru/wp-content/themes/custom-community/includes/resources/simple_html_dom/simple_html_dom.wp.php on line 1410 Warning: preg_match(): Compilation failed: invalid range in character class at offset 4 in /home/h114226/data/www/mishkaskukloyu.ru/wp-content/themes/custom-community/includes/resources/simple_html_dom/simple_html_dom.wp.php on line 1410 Warning: preg_match(): Compilation failed: invalid range in character class at offset 4 in /home/h114226/data/www/mishkaskukloyu.ru/wp-content/themes/custom-community/includes/resources/simple_html_dom/simple_html_dom.wp.php on line 1410 Warning: preg_match(): Compilation failed: invalid range in character class at offset 4 in /home/h114226/data/www/mishkaskukloyu.ru/wp-content/themes/custom-community/includes/resources/simple_html_dom/simple_html_dom.wp.php on line 1410 Warning: preg_match(): Compilation failed: invalid range in character class at offset 4 in /home/h114226/data/www/mishkaskukloyu.ru/wp-content/themes/custom-community/includes/resources/simple_html_dom/simple_html_dom.wp.php on line 1410 Warning: preg_match(): Compilation failed: invalid range in character class at offset 4 in /home/h114226/data/www/mishkaskukloyu.ru/wp-content/themes/custom-community/includes/resources/simple_html_dom/simple_html_dom.wp.php on line 1410 Warning: preg_match(): Compilation failed: invalid range in character class at offset 4 in /home/h114226/data/www/mishkaskukloyu.ru/wp-content/themes/custom-community/includes/resources/simple_html_dom/simple_html_dom.wp.php on line 1410 Warning: preg_match_all(): Compilation failed: invalid range in character class at offset 4 in /home/h114226/data/www/mishkaskukloyu.ru/wp-content/themes/custom-community/includes/resources/simple_html_dom/simple_html_dom.wp.php on line 703 Warning: Invalid argument supplied for foreach() in /home/h114226/data/www/mishkaskukloyu.ru/wp-content/themes/custom-community/includes/resources/simple_html_dom/simple_html_dom.wp.php on line 710 Warning: preg_match_all(): Compilation failed: invalid range in character class at offset 4 in /home/h114226/data/www/mishkaskukloyu.ru/wp-content/themes/custom-community/includes/resources/simple_html_dom/simple_html_dom.wp.php on line 703 Warning: Invalid argument supplied for foreach() in /home/h114226/data/www/mishkaskukloyu.ru/wp-content/themes/custom-community/includes/resources/simple_html_dom/simple_html_dom.wp.php on line 710
Представляем вам победительницу и обладательницу «Большой медведицы»
с золотыми звездами.
и сертификата на участие в выставке МИШКА С КУКЛОЮ 2018г.
в городе Екатеринбурге
Ольга Воропаева с персонажами фильма Кин дза дза.
Поздравляем вас,  Ольга!!!
We represent the winner and the owner of the «Ursa major»
with golden stars.
and the certificate for participation in the exhibition MISHKA WITH DOLL in 2018.
in the city of Yekaterinburg
Olga Voropaeva with the characters of the movie Kin Dza Dza.
Congratulations, Olga !!!
Победители номинаций и обладатели «Малой медведицы» с серебрянными звездами
Winners of nominations and owners of «Little Bear» with silver stars
1. Черо — белое кино : Жанна Архипова, Чарли Чаплин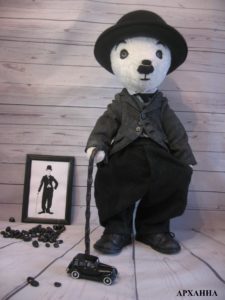 2. Мюзикл: Екатерина  Филиппова, Призрак лесной оперы.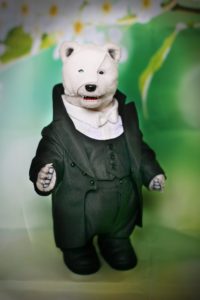 3. Историческое кино:  заявленных, работ нет.
4. Вестерн: Евгения Кашина, Мадам Валери Фокс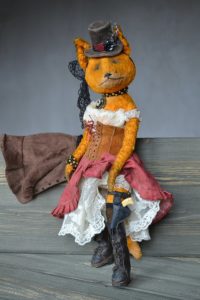 5.Советское кино: Воропаева Ольга, Кин дза дза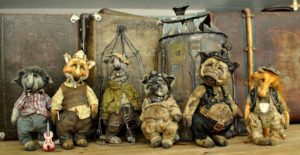 6. Фантастика: Белошкурская Татьяна, Хоббит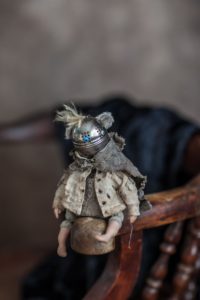 7. Детское кино: Надежда Барабанова, Капитан Сильвер